Ingrid Rodriguez Aragon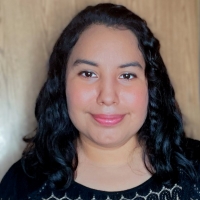 Graduate Program: IBP
T32 Mentors: Eric Batchelor and Laura Niedenhofer
Charles Roll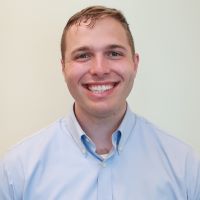 Graduate Program: MICaB
T32 Mentors: Bryce Binstadt and Jesse Williams
Alicia Wong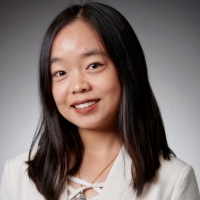 Graduate Program: MCDB&G
T32 Mentors:  Emilyn Alejandro and Hai-Bin Ruan
I am Minnesota born and raised and a second generation gopher. My love for science started when I was a high school student, during which I was fortunate to participate in a science mentorship program under the guidance of Dr. Apostolos Georgopoulos. I began my undergraduate journey as a pharmacy student at Drake University but transferred to the University of Minnesota in search of more diverse research opportunities, graduating in 2018 with a BS in Biochemistry. Currently, I am a PhD candidate in the lab of Dr. Emilyn Alejandro, where I study the role of the nutrient-sensing enzyme O-GlcNAc transferase in the maintenance of pancreatic beta cell health, function, and
identity.
Eric Queathem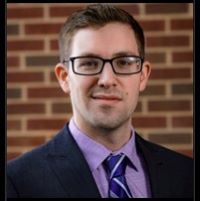 Graduate Program: BMBB
T32 Mentors: Peter Crawford and Hai-Bin Ruan
My name is Eric Queathem, I am a graduate student in the Biochemistry, Molecular Biology and Biophysics program, and am a member of the Crawford research group in the Division of Molecular Medicine. My research interests are aimed at understanding the role of liver-adipose crosstalk within metabolic diseases (e.g., obesity, NAFLD). Currently, I am focused on deciphering the metabolic fate of liver-derived ketone bodies within adipose tissue, and the role of this axis within the regulation of body weight, adiposity, and whole-body lipid metabolism. I routinely combine genetically-modified mouse and cell culture models with sophisticated isotope tracing, metabolic flux modeling, metabolomics and lipidomics approaches to quantify the pool size and turnover of clinically important metabolites and lipids. I then leverage this knowledge, in combination with in vivo physiological assessments, to better define and characterize the metabolic origins of chronic human diseases.